note: the terms for using the music in this page (entirely royalty free) are laid out in this document.
Almost three years ago, in July 2008, I bought a flash memory field recorder to replace my defunct cassette tape field recorder after 19 years of loyal service. It is a Zoom H2 (I wrote an article about it), a neat, simple to operate compact piece of technology, capable of recording over three hours of 4-channel surround sound, or up to a little over 6 hours in Digital Vido sound track format (better than CD audio). It's one of the enabling technologies for the Cork City Gamelan.
I put it to the test almost immediately, recording some noises made by my friend and neighbour Paul's almost classic (1991) Mercedes: door closing, engine starting up, and the horn.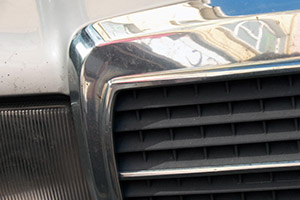 I created melody and bass  notes from the beep of the hon, and percussion beats from the rest of the sounds. Then I composed this little ditty (885 KB in the iPod / iTunes MPEG 4 format).
It was a sort of "proof of concept": it is possible to create music from tiny bits of field recordings without taking ages. While it is not exactly a CCG piece (I don't believe Paul would like me to beat this beauty with sticks and mallets), I am calling it The Grandfather of The Cork City Gamelan. Quite entertaining, isn't it?